Spain's Telefonica is offering the world's first ever smartphone running the Firefox OS which is meant to be competing with Google's Android and Apple's iOS. Read this story to know in detail about the same.
ZTE Open Smartphone goes on sale in Spain for about 69 Euros which will be around $90 and will also be available in several other Latin American countries during the upcoming weeks. This device aims at the Youth market and also at people who are very new to the smartphone arena said Telephonica's chief of Product Development, Carlos Domingo.
Full specifications of ZTE Open are as below: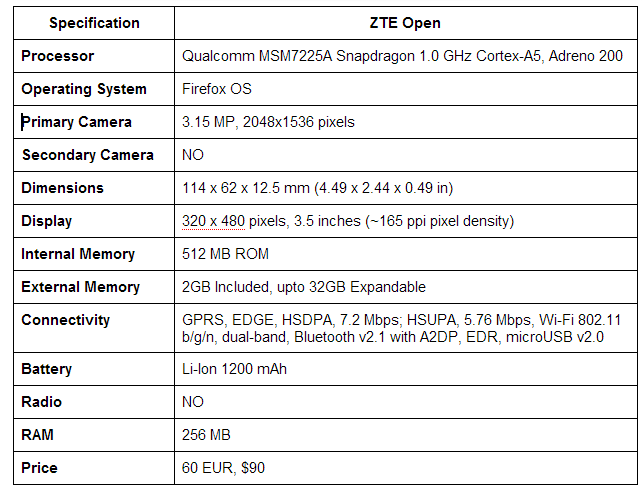 The purchase price includes 30 euros ($39) of pay-as-you-go credit. The ZTE Open comes fully integrated with Facebook and the Spain-based social network Tuenti along with which WhatsApp may also be integrate in the future.
ZTE Open is expected to be the first chapter of the most biggest and the longest project to come in the future years says Mozilla. What you think about the same? Let us know in the comments section below.