Windows 8.1 was unveiled at the Build 2013 Developers conference this week and I am going to list the latest additions and upgrades to the operating system in this new version. Read the rest of the post to know in detail.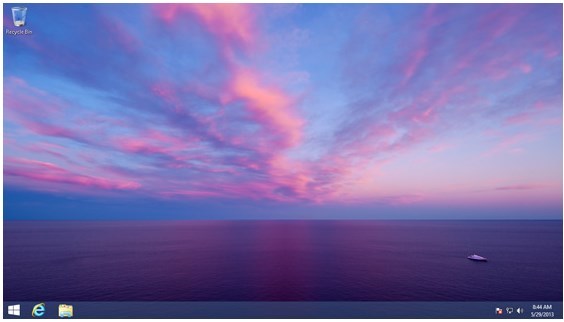 Start is Back
Start button is back on windows but hey, that's not the old start button but you'll still get the modern Start Screen, not the old-school fly-out menus by clicking on it. If you ask us, then, it's a little hyperbolic to call this a step backward, though it sure does make the OS feel a little more familiar. For starters, you'll want to enable boot-to-desktop, by right-clicking on the Taskbar, and then clicking "Properties."
Personalization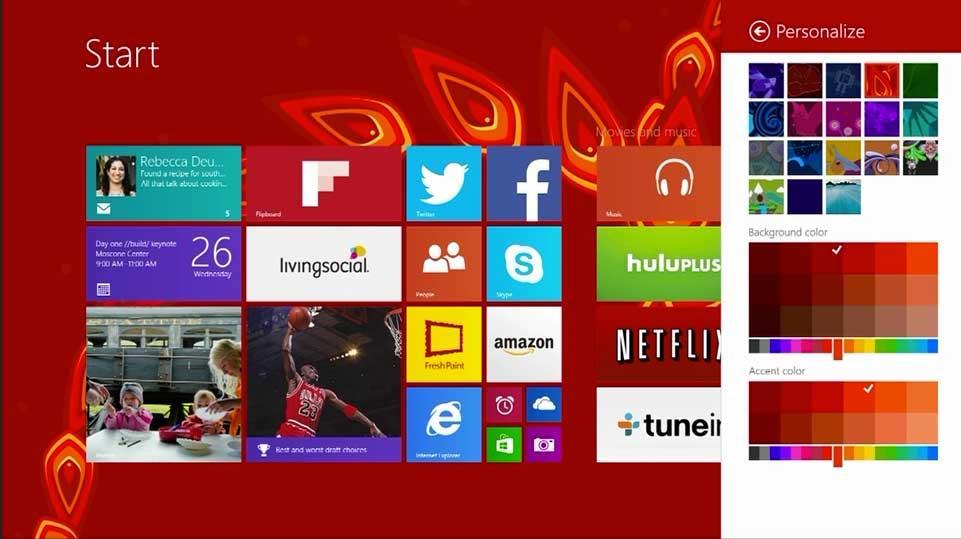 Motion Accents — live backgrounds that move as you scroll through tiles. Things like a dragon with a wagging tail, or a robot with spinning gears. This is not similar to the Android Live Wallpapers but has a subtle effect. With Windows 8.1, you have the option of running a slideshow on your lock screen, with photos coming from various places, like your PC and SkyDrive. The difference is there are no stock photos this time around; just the pictures you've taken.
Multi Tasking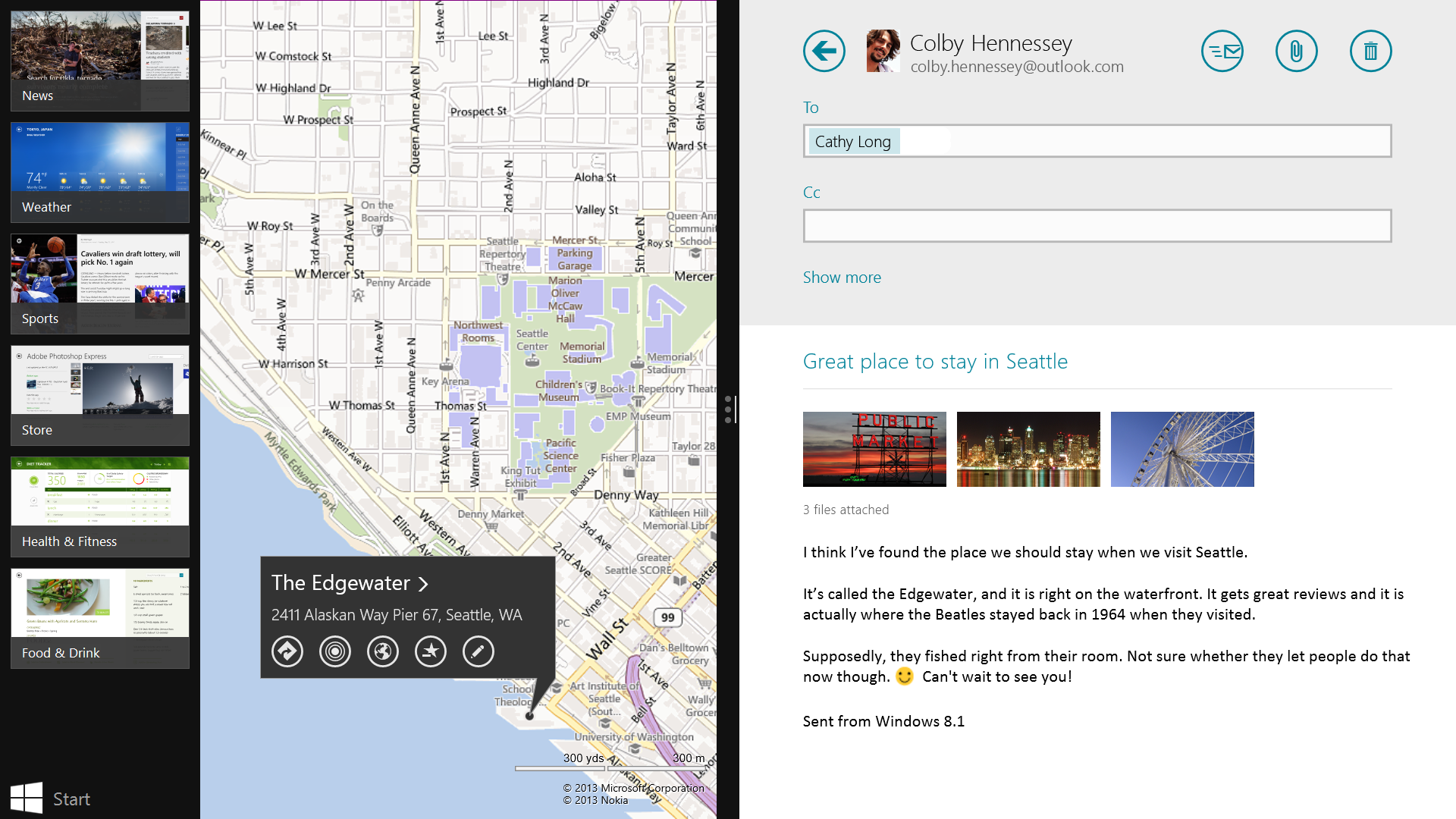 You could snap just two windows side by side. Now, depending on the resolution of your screen, you can add more. Microsoft says it partially comes down to how many horizontal pixels you have and how many 500-pixel-wide windows it'll accommodate. Even if you are stuck with just two windows, though, you at least have more flexibility in how you actually arrange them. Whereas before you were forced into an 80 / 20 split, now you can do 50 / 50, 60 / 40 — whatever floats your boat.
Search, On Screen Keyboard, Camera & App Store
Search works differently in Windows 8.1. First off, let's talk about what happens when you use the Search charm. Whereas before you'd just see links to files, settings and apps, here you get more actionable results, like a specific settings option ("Sk" will lead to "SkyDrive storage space," for instance). All told, too, the results come not just from settings, apps and files, but from the web as well.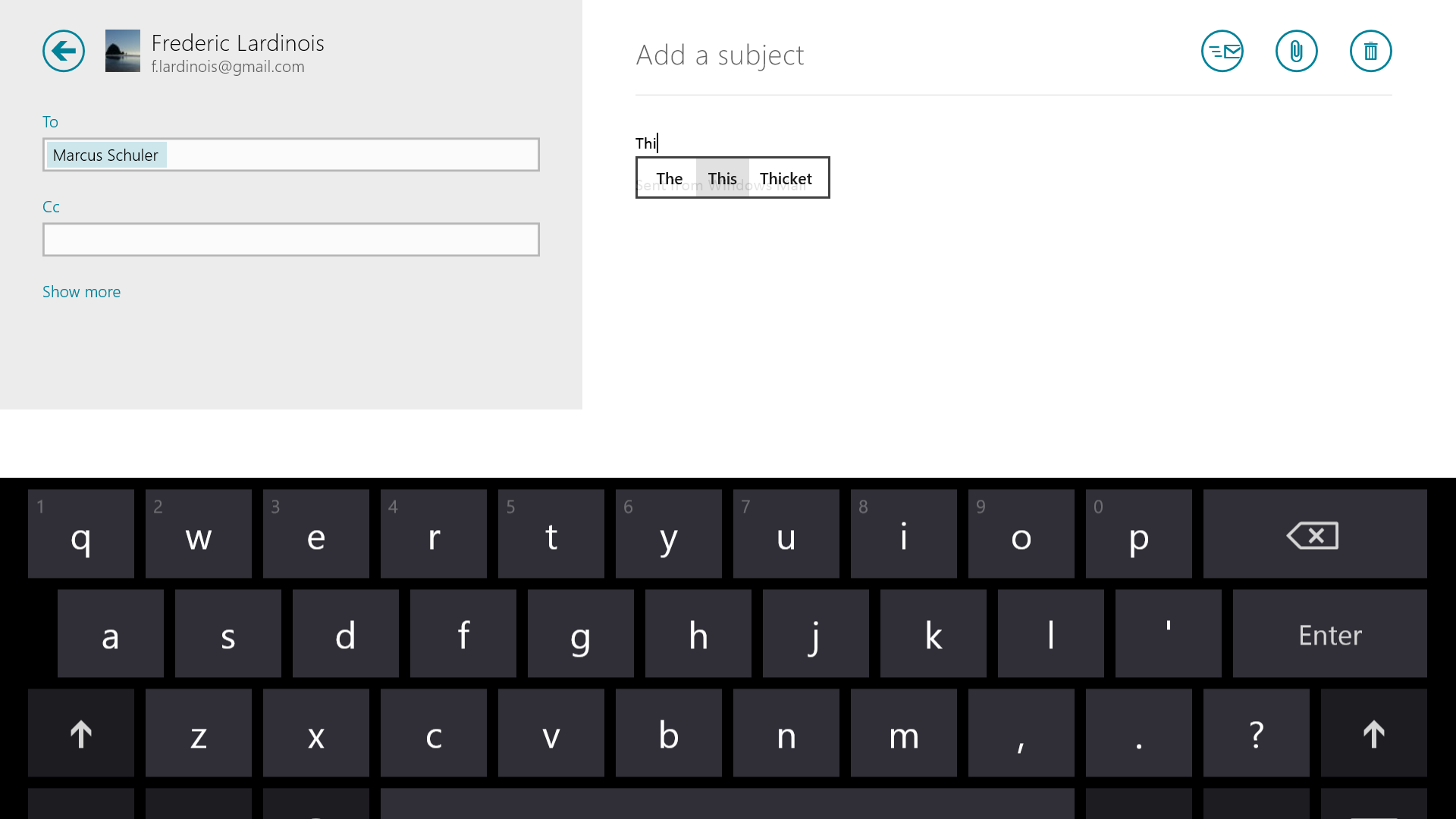 You see pop-up spelling suggestions, you can swipe from side to side on the space bar to cycle through them, and then you can tap the space bar when you've highlighted the one you want. Microsoft added a Read It Later-type feature, because it's so much easier to have a repository for all your interesting finds than to rifle through bookmarks. The biggest addition here is a panorama capture feature, denoted by an obvious-looking icon on the main camera screen. In contrast to the panorama modes you'll find on other devices, Microsoft says there's no clicking required.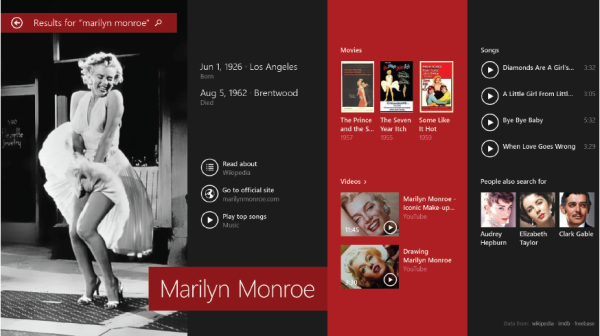 To keep this article simple I am not talking about the further more additions of which include Health and Fitness Application, Sound Recording Application, Photos app modifications, IE 11 which is going to be released soon and more. Make sure you watch the preview below and share your views in the comments section.
Windows 8.1 Preview: