Apple announced new models of their MacBook Air series of laptops.  Upon first glance, the 2012 model and 2013 model look exactly the same, with the same ultra-thin design and silver color scheme.  So what is so special about the new model that should get customers excited?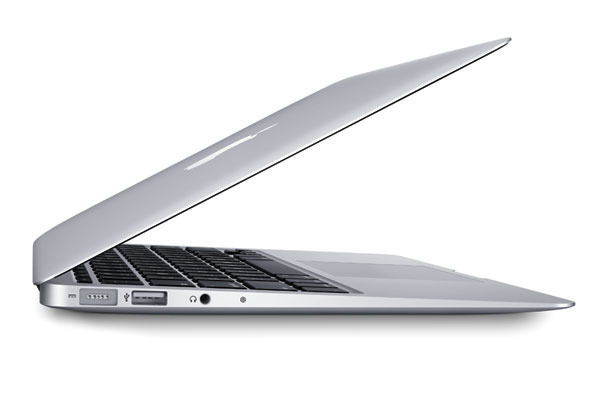 For starters, the 2013 MacBook Air boasts 9 hours of battery life between charges on the smaller 11-inch model, and up to 12 hours on the larger 13-inch model.  Apple was so bold to claim that "it won't call it a day until you do."
So what it can last a while without needing to charge?  Is it still worth the $999+ price tag just for some extra time between charges?  Apple responds with a new solid state drive with faster flash memory and a faster PCIe connection between the memory and the rest of the system.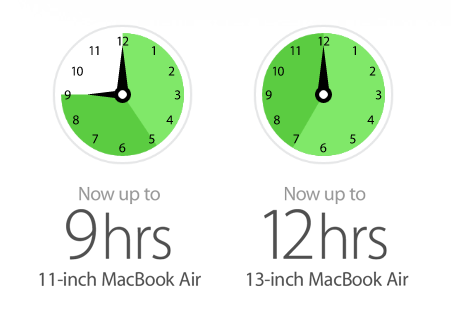 To the consumers, this means the new MacBook Air just works faster than last year's model.  Even on standard Random Access Memory, the laptop is incredibly fast and efficient.
Still not sold?  The new MacBook Air houses an Intel HD Graphics 5000 processor which, along with maintaining the speed quotient for the laptop, also makes sure to deliver powerful visuals on all your presentations and projects.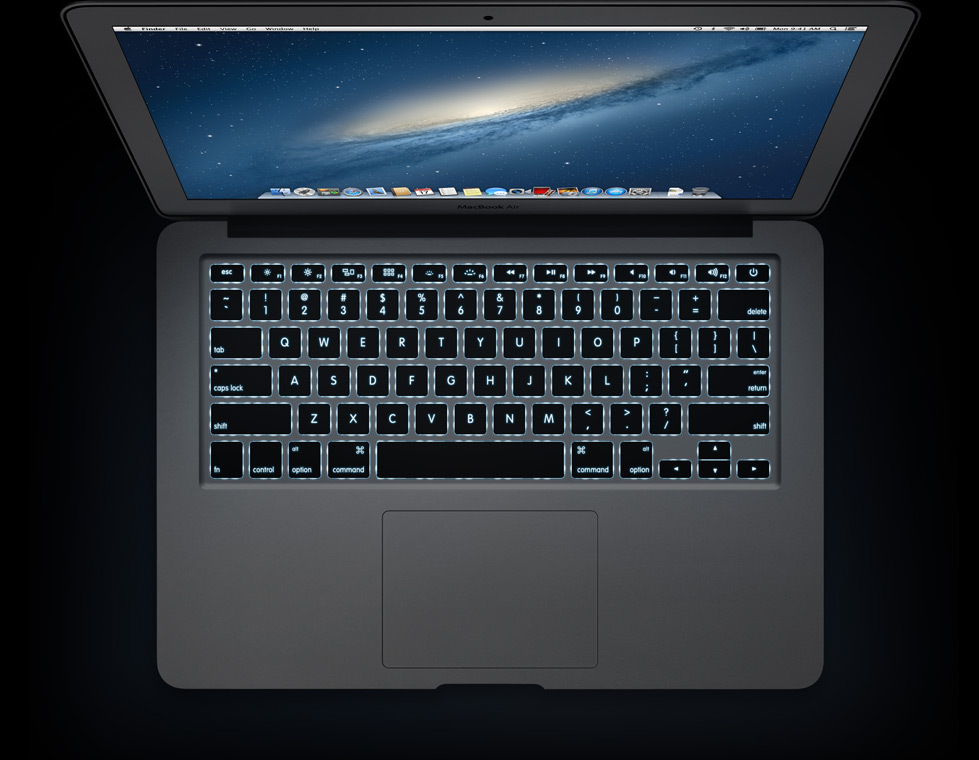 Also, let's not forget the nifty backlit keyboard.