A Director is the main captain of the ship called a movie. All the other artists like actors, photographers, everyone else work according to how a director envisions the movie and they work to bring his vision to a reality.
This year, the Indian cinema is celebrating its 100th anniversary. As a part of this celebration, allow me to present to you a list recognizing some the top Directors of Hindi Cinema.
P.S.: THE LIST IS NOT IN ANY PARTICULAR ORDER.
1.SATYAJIT RAY(2 MAY 1921 – 23 APRIL 1992)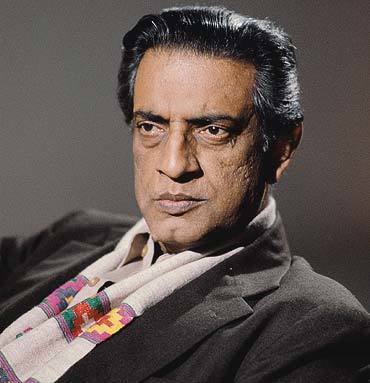 Regarded as one of the greatest auteurs of all time, Satyajit Ray directed 36 films, including feature films, documentaries and shorts.
Ray's first film, PatherPanchali(1955), won eleven international prizes, including Best Human Documentary at the Cannes Film Festival. This film, Aparajito (1956), and ApurSansar (1959) form The Apu Trilogy. Ray did the scripting, casting, scoring, and editing, and designed his own credit titles and publicity material. Ray received many major awards in his career, including 32 Indian National Film Awards, a number of awards at international film festivals and award ceremonies, and an Academy Award in 1992. The Government of India honoured him with the Bharat Ratna in 1992.
DIRECTOR`s CUT :
Satyajit Ray planned his films so meticulously, that most of his movies were edited right there on the camera. He also considered script writing to be the most integral part of his film making. His scripts were written by him in English and then, got them translated in to Bengali and hindi as needed. He also took deep interest in cinematography and shot most of the movie Charulata all by himself. He also composed music for his films after working with greats like Pt. Ravi Shankar, UstadVilayat Khan and Ali akbar khan and realizing that, their loyalty was to traditional music and not films.
NOTABLE FILMS: THE APU TRILOGY , PATHER PANCHALI ,CHARULATA, SHATRANJ KE KHILADI

2. GURU DUTT (9 JULY 1925 – 10 OCTOBER 1964)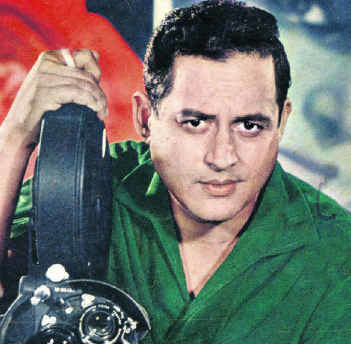 Guru Dutt whose real name was Vasanth Kumar ShivashankarPadukone , is majorly credited with ushering in the Golden Era of Hindi cinema.
The decades of 1950s and 1960s were the witness of this cinematic genius`s masterpieces like Pyaasa, Sahib BibiaurGulam, KagazkePhool and Chaudhvinka Chand.
Guru Dutt was first mourned and revered as a matinee idol and charming hero. But, as the time passed by and even today, he is remembered as one of the greatest directors ever. His movies like CID, Baazi, Pyaasa set a standard, that is still unmatched in Hindi cinema.
DIRECTOR`s CUT:
His movie Baazi introduced 2 key elements in technicalities in Hindi cinema. Use of close up shots with 100mm lens, which is known as 'the Guru Dutt shot' and the use of songs to further the narrative of the film.
He was forever saddened by the failure at the box office of his dream project 'KaagazkePhool'. 'KaagazkePhool' , along with 'Pyaasa' are now considered to masterpieces of  Hindi film cinema, and were included in the '100 movies of all time' list by the TIME magazine in 2005.
NOTABLE FILMS: PYAASA(1957) , KAAGAZ KE PHOOL(1959), BAAZI(1951), MR. & MRS. '55(1955)

3.RAJ KAPOOR(14 DECEMBER 1924 – 2 JUNE 1988)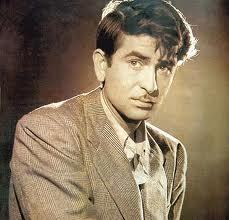 Known as the original showman of Indian Hindi cinema, Raj Kapoor  belongs to the first family of Hindi films, 'The Kapoors'. He was born in Peshawar to PrithviRajKapoor and quickly established himself as a leading actor with hits like 'Neel Kamal' and 'Andaaz'.
At the age of 24, in 1948, he established his own studio named 'R.K. Films' and directed and starred in 'Aag'.
He went on to direct and act in blockbusters like 'Barsaat','Awaara', 'Shree 420','Jis deshmein Ganga BehtiHai'.
In all of the movies mentioned above, he potrayed a character based on Charlie Chaplin`s The Tramp. His popularity was not limited to India, but also, to countries like Russia, Africa, Middle East.
He also launched careers of his sons Rishi, Randhir and Rajeev.
DIRECTOR`s CUT :

Raj Kapoor`s signature style was the grandeur he brought in his movies in terms of locales he chose and the sets that he made for his movies.
He was also blessed with an acute sense of music ,which is evident in his movies and his partnership with both singer Mukesh and music composer duo Shankar-Jaikishan and evergreen songs in all of his movies.
He also picked some daring topics to make movies like teenage love in Bobby(1975), widow remarriage in PremRog.
Another signature of his was the sensuality he showed in form of his leading ladies. The way he portrayed female form in his movies for e.g. Mandakini in Ram Teri Ganga Mailiand ZeenatAman in Satyam ShivamSunadaram was revolutionary and ahead for those times.
NOTABLE FILMS: AAG(1948),BARSAAT(1949), BOBBY(1973), SANGAM(1964),MERA NAAM JOKER(1970),HEENA(1991)
4.HRISHIKESH MUKHERJEE (30 SEPTEMBER 1922–27 AUGUST 2006)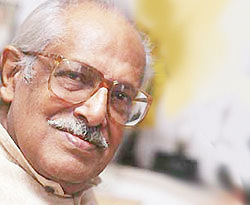 Popularly known as Hrishi-da, named the pioneer of the 'middle cinema' of India. He directed 42 films during his career spanning over four decades.
He started out as an editor and worked closely with Bimal Roy in movies like Do BighaZameen and Devdas.

He started his innings as a director with Musafir(1957) starting Dilip Kumar, Kishore Kumar, but struck gold with his second film Anariin 1959 starring Raj Kapoor and Nutan.
His ability to present a realistic perspective to personal and social problems stood out in stark contrast to the melodramatic tradition of popular Indian cinema and in 1970s, his movies provided the same for the middle class of this nation. His movies encompassed a subtle humor, which was easily recognized by the common man.
DIRECTOR`s CUT:

HrishiDa`s films were realistic and did not feature crime or violence. The simple plots contain deeper meaning, but are generally straightforward in form, theme and treatment. He directed around 50 films most of which were valued by audiences and critics alike because of their middle-of-the-road accessibility, heart-warming irony and literary sensibilities. His characters inhabited a middle-class, urban, educated milieu.
One more characteristic of his films was that they usually include a character engrossed in music. His movies had humor that was very simple and came from the everyday events and scenarios.
NOTABLE FILMS: ANARI (1959) , SATYAKAAM(1968), ANAND(1970), BAWARCHI(1972), CHUPKE CHUPKE(1973), GOLMAAL(1979), KHOOBSURAT(1980)
5.BIMAL ROY (12 JULY 1909–8 JANUARY 1965)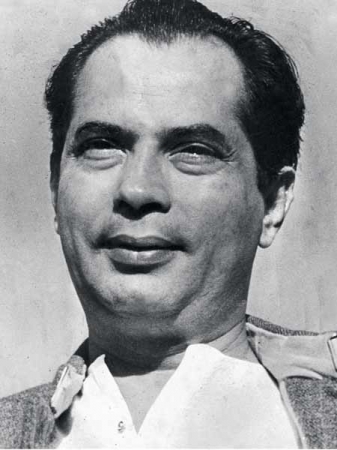 One of the stalwarts of the early Hindi cinema, Bimal Roy started his career in Hindi films with Maa (1952) for Bombay Talkies. In the forthcoming years, he went on to give Hindi cinema movies that were blockbusters and are now revered as masterpieces.
Movies like Do BighaZameen (1953),Parineeta (1953), Devdas(1955) , Madhumati(1958) and Bandini(1963)proved that he was the new doyen in the Hindi film industry. His movies showed us that He was a filmmaker of great and indepth understanding of human strengths and weaknesses.  His movies had some of the most unforgettable music and songs of that era and he worked with most of the top names in the industry at that time.
He was notable to use Hrishikesh Mukherjee as his editor , Kamal Bose as the cameraperson, AsitSen as the assistant director in most of his ventures. His movies were not only famous in India, but were also critically and popularly acclaimed in the western world.
DIRECTOR`s CUT:
He was famous for his romantic-realist melodramas that took on important social issues while still being entertaining.
His film Two Acres of Land (1953) (Do BighaZameen)was the first film to successfully stradle art and commercial cinema. It was a commercial and critical success, winning the International Prize at the 1954 Cannes Film Festival. The film's success paved the way for the Indian New Wave as a result.
Bimal Roy`s style can be summed up as : everyday stories of life, real life, with all its joys and sorrows and mundane happenings.
NOTABLE FILMS : DO BIGHA ZAMEEN (1953),PARINEETA (1953), DEVDAS(1955) , MADHUMATI(1958), BANDINI(1963), YAHUDI(1958) , SUJATA(1959)
6. YASH CHOPRA (27 SEPTEMBER 1932 – 21 OCTOBER 2012)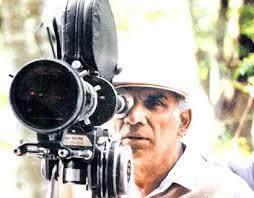 YashChopra's career spanned more than five decades and 50 films; and is considered one of the leading filmmakers in the history of Hindi cinema. He came to be known as the "King of Romance" of the Indian cinema.
Starting as an assistant to I.S.Johar and his elder brother B.R. Chopra, he made his first film DhoolkaPhoolin 1959. Yash Chopra started his own production house named Yashraj  Films and built a studio named Yashraj Studios. His first movie under his own banner was Daag in 1973 starring Rajesh Khanna, Sharmila Tagore and Mumtaz.
He continued to give successive hits in coming years including the most iconic films of Hindi cinema in Deewar (1975). Yash Chopra is also credited with making the first real mega multistarrer in Waqt in 1965 starring Raaj Kumar, Sunil Dutt, ShashiKapoor, BalrajSahni,Sharmila Tagore among others.
He shared a personal connection with megastar Amitabh Bachchan, who he directed in hits like Deewar, KabhieKabhie, Silsila and Trishul. After a lean phase in 1980s, he made a comeback with Chandni in 1989 and Lamhe in 1991. Both of these movies featured his signature romance and stunning visuals of wonderful places.
Just as he shared a quotient with Amitabh Bachchan in 70s and 80s, In 1990s, he found a new superstar in Shahrukh Khan and made films like Darr, DiltohPagalHai, Veer Zara and Jab TakHaiJaan. Jab TakHaiJaan in 2012 turned out to be his last film as he succumbed to illness and multiple organ failure after spending 10 days in a Mumbai hospital on 21st October 2012.
DIRECTOR`s CUT :
 His direction style often focused on romance between the leading couple of the movie and the twist and turns that take place in the path of them getting together. Yash Chopra also liked to film in foreign locations like UK, Switzerland.
His movies portrayed human relationships in the most simple manner even in complex settings. Yash Chopra also began the trend of ensemble cast in Hindi movies with his casting of Amitabh Bachchan, ShashiKapoor, Rajesh Khanna, Shahrukh Khan along with multiple big name actresses.
His movies also touched some debatable topics likes polygamy in Daag, Hindu fundamentalism in Dharmputra, illegitimacy in Deewar. He would always be remembered for using Yashraj Films as the forefront of the global rise of Bollywood cinema. Yash Raj Films have expanded their company from locally based Hindi films to global achievements. They have managed to attract home based and diasporic Indians. Yash Raj Films have used a smart technique by incorporating foreign locations as a site which succeeded.

NOTABLE FILMS : DAAG(1973), DEEWAR (1975), WAQT(1965), SILSILA(1981), CHANDNI(1989), LAMHE(1991), DARR(1993), VEER-ZARA(2004), JAB TAK HAI JAAN(2012)
7.SHYAM BENEGAL (B. 14 DECEMBER 1934)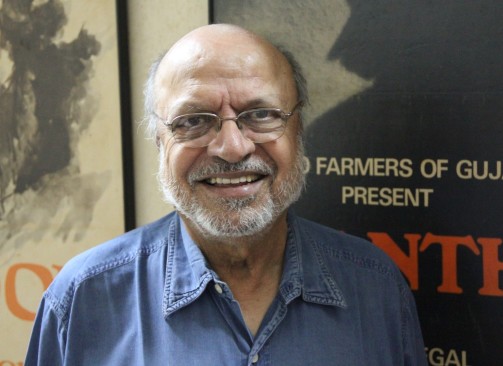 Shyam Benegal is the pioneer of the alternate cinema of Indian Hindi Film industry. The alternate cinema deals with the everyday issues and offering solutions that are most hard-hitting. Benegal proved this with his first few films like Ankur, Nishant and Manthan.
For his independent budgeted movies, Benegal used to bring in actors from FTII (Film and Television Insititute of India) and has given breaks to actors like Naseeruddin Shah, Om Puri, SmitaPatil, AmrishPuri amongst others.
He entered mainstream cinema with Zubeidaa in 2001, which featured KarishmaKapoor and music by A.R. Rahman. Even his last feature Welcome to Sajjanpur featured ShreyasTalpade and Amrita Rao and was a successful film at box office.
He is the only alternate filmmaker to survive the collapse of New Cinema in 1980s due to paucity of financing. He always had financial backing due to the kind of films he made.
DIRECTOR`s CUT :
His movies had very unusual topics like economic and sexual exploitation featured in Ankur,Nishant told the story of deafness of officialdom to pleas of a husband whose wife is gangraped. Manthanshowcased the Dairy revolution in Gujarat, in which the farmers of Gujarat contributed Rs.2 each towards financing the film and thus becoming 'producers' of the film.
Success of ShyamBenegal lies in the topics that he choose to make his films, that relate not only to the common man, but to every sect of the population. He also directed the biggest project on Indian TV Bharat-EkKhoj (1988) based on JawaharLal Nehru`s book Discovery of India.

NOTABLE FILMS: ANKUR(1973), NISHANT(1975),MANTHAN(1976), ZUBEIDAA(2001)
8.MAHESH BHATT(B. 20SEPTEMBER 1948)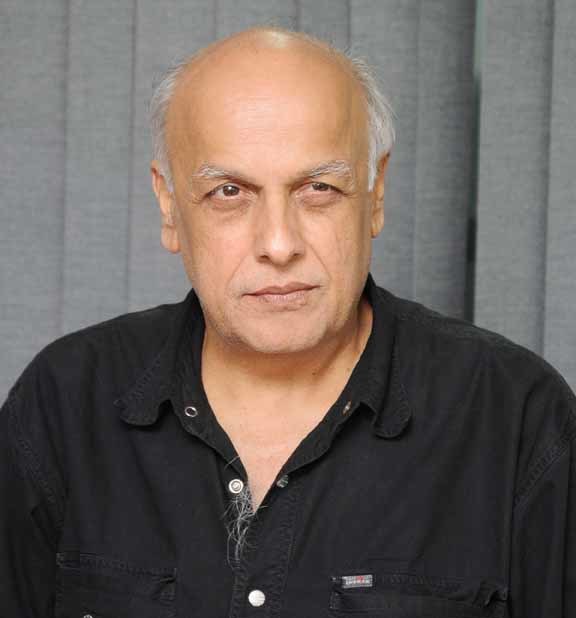 Mahesh Bhatt is a filmmaker who has turned to his personal life for making his films. His personal life became inspiration for his movies and he made them onto celluloid in an attempt to show viewers what different conclusion the movie had in comparison to his life.
He made his first movie ManzileinAurBhiHai(1974) at the age of 21. But he made himself a force to reckon with his first major hit Arth(1982), which showcased his personal life insights of extra marital affair. His most critically acclaimed movie Saransh(1984), featured a couple`s struggle to get back the remains of their son in a situation governed by violence.
He took insights from his life to make more films like Janam(1985) and Naam(1986).He launched his own production house 'Vishesh Films' with his brother Mukesh Bhatt and went on to become one of the leading directors of 1990s. He made films like Daddy(1989) which debuted his daughter Pooja Bhatt. The biggest commercial success of Mahesh Bhatt`s career remains Sadak(1991), which was lauded by critics alike and made Filmfare start the category of Best Villain to honor SadashivAmrapurkar for his role in the movie.
Along with critical acclaim for Sir(1993), he kept giving hits like Gumraah and Criminal(1994), Duplicate in 1998 starring Shahrukh Khan. He also directed the famous TV serial Swabhimaanin 1995, along with AnuragKashyup written KabhieKabhie in 1997.
His last 2 films as director were  andKartoos(1998), with former being controversial for featuring references to Mumbai riots in 1993. He turned to script writing, giving movies like Dushman, Raaz, Murder, and Gangster.
DIRECTOR`s CUT:
His cinematic style includes movies showing engagement with psychological damage caused by infringement of social norms. Characters in his films are shown to suffer from deep mental and emotional anguish and trauma. Such characterization prove to be a challenge for both parallel and mainstream actors that worked with him, but were immensely helped with the success of the movies. E.g. Sanjay Dutt resurrected his career with both Naam(1986) and Sadak(1991), while Ajay Devgan proved his mettle as a serious actor with a national award for Zakham(1998).
His serious films demanded strong performances from actors; actors won national and filmfare awards under Bhatt`s hand. Bhatt transformed his hapless female protagonists to strong characters in films like Dushman and Dastak.Music of all his films was of top quality and had memorable songs in all of his movies.
NOTABLE FILMS : ARTH (1982), SARAANSH(1984), NAAM(1986), DADDY(1989), AASHIQUI(1990), SADAK(1991), ZAKHAM(1998)
9. SUBHASH GHAI (B.24January 1945)
Subhash Ghai, the modern Showman of Indian Hindi cinema.  He started his career as a actor, after winning a talent hunt in Mumbai, but was not successful in making a name for himself as an actor.
But he began a new journey as a director, when actor ShatrughanSinha recommended his name for Kalicharan(1976), which proved to be a massive success. He reached the peak of his directorial career in 1980s and 1990s with movies like Vidhaata(1982),Karma(1986) with the legend Dilip Kumar. He also launched Jackie Shroff in Hero(1983) and established the career of Anil Kapoor with movies like Karma and RaamLakhan(1989).
He attained critical acclaim with Khalnayak(1993) starring Sanjay Dutt,JackieShroff and Madhuri Dixit. The 90s also brought him hits like Shahrukh Khan starrer Pardes(1997) and Taal(1999), which established AishwaryaRai as a top actress.
His banner 'Mukta Arts' (named after his wife) has produced many movies apart from SubhashGhai ventures which include Aitraaz(2004), 36 China Town(2006) and Iqbal(2005) amongst others.
Recently, he returned to direction with Black and White(2008) and Yuvvraaj(2008), but both the movies proved to be major failures.
He also has started 'Whistling woods academy', a state-of-art film institute in Mumbai, training aspiring artists in filmmaking, direction, cinematography etc.
DIRECTOR`s CUT:
As a director, SubhashGhai is known to make films of epic proportions and grand sets. Everything portrayed in his movies oozes richness from the sets built, to the costumes, to the music. He has made movies ranging from patriotism to musical to a typical Bollywood masala entertainer.
SubhashGhai has been known to have a very keen ear for music, and all of his movies have both melodious and versatile music, which have always have blockbuster songs. He has worked with top music directors with most collaborations with Laxmikant-Pyarelal (Karma, Vidhaata, Saudagaar, Khalnaya, Raam-Lakhan, Karz, Hero), R.D.Burman(Krodhi), Nadeem-Shravan(Pardes) to recent A.R.Rahman(Taal, Yuvvraaj). His other frequent collaborators have been lyricist AnandBakshi, Screenplay writer SachinBowmick and Dialogue writer Dr. RahiMasoom Reza.
He also does cameos in all of his movies similar to Alfred Hitchcock.  Also out of 15 films that he has directed until now, 13 have being classified as super hits and have been profitable financially.
NOTABLE FILMS :Kaalicharan(1976), Karz(1980), Vidhaata(1982), Saudagaar(1991),Khalnayak(1993), Pardes(1997)
10. ANURAG KASHYAP (B. 10 SEPTEMBER 1972)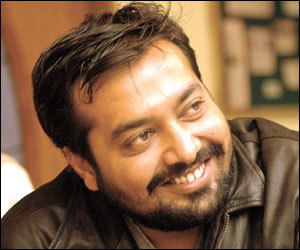 Anurag Kashyap, the baton holder of the new breed of directors in today`s modern Hindi cinema. Anurag came to Mumbai to become an actor , but instead became a writer when his was inspired to write by his peers ShriramRaghavan and Shiv
Subramanian. He proved himself with the script of Auto Narayan, and then was hired by Ram GopalVarma to write the script of  his underworld drama 'Satya', which proved to be a big blockbuster.
He directed his first film named 'Paanch(2005)', which still remains unreleased due to censorship problems. Meanwhile he kept writing scripts and dialogues for movies such as Shool(1999), Yuva(2004) directed by Mani Rathnam.
But then, he directed DevD in 2009, a modern retelling of Sharat Chandra`s novel Devdas. DevDis considered to be amongst path-breaking films in Hindi for the way it presented itself, and was liked by both critics and public. Another hard hitting movie made by him based on 1993 Mumbai blasts, Black Friday(2007), proved to be critical success despite being a quite realistic take on the behind the scenes incidents leading to the blasts in 1993.
DIRECTOR`s CUT:
Anurag is mostly termed as an art film maker who likes to make films based on dark and real concepts. All of his films have a very realistic telling of even fictional tales. DevD was set in contemporary times and has both real and sensual tones to the film and revered as a modern masterpiece, even when compared to Bimal Roy and Sanjay Leela Bhansali`s retellings of this classic.
Even his scripts have close to real life scenarios and hard hitting dialogues as evident from his most recent outing in Gangs of Wasseypur 1&2. It is lauded for its dialogues and  wonderfulcharacterisations.
Anurag also proved his mettle as an actor in Onir`s I am(2010), where he played a child abuser.
He has recently announced to turn the comic character DOGA into a movie which is scheduled to release in 2014.
NOTABLE FILMS: DevD(2009),BLACK FRIDAY(2007), GULAAL(2009),GANGS OF WASSEYPUR 1&2(2012)
HONORARY MENTIONS : K.ASIF (MUGHAL-E-AZAM), MEHBOOB KHAN(MOTHER INDIA), KAMAAL AMROHI(PAKEEZAH), RAMESH SIPPY(SHOLAY,SHAAN),ARDESHIR IRANI, CHETAN ANAND(HAQEEQAT), VIJAY ANAND (TEESRI MANZIL), VISHAL BHARADWAJ (OMKARA, MAQBOOL), GULZAR (MACCHIS, MERE APNE), RAM GOPAL VARMA(SATYA,BHOOT), SHEKHAR KAPOOR(MASOOM, Mr. INDIA),SHAKTI SAMANTHA(ARADHANA,KATI PATANG)  and many many more..