What makes a human different from any other living things in the world, is it that they are good at making barriers with the name, religious, race, cast (never ending), or it's that they are good at making a huge scams and pollute the world better than any other things on the earth. Well to be honest this is what we see and hear around us. But do we ever question our self "WHAT IS THE MY PURPOSE OF MY LIFE?", even If we do that, the answer would very simple… "To get a high paid job and settle in foreign countries." This may not be true in all cases but this is majorly happening. It doesn't mean that there is standard answer to that, it just means that the answer to that question tells you what and who you are.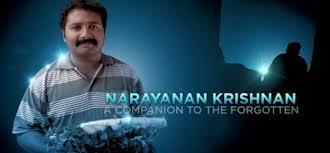 That very answer made a chef in a start hotel in to one of CNN's   TOP 10 hero award, NARAYANAN KRISHNAN born in 1981 Madhuri, TamilnNadu. He was a simple man working in a Taj Hotel in Bangalore as a chef until the year 2002, when one day he saw a man eating human waste in hunger which changed his life once for all. This devastating incident made him quit his job and came out with an idea of feeding the needy people on the street who are abandoned, forgotten and left by the society. Since then he never looked back, in the year 2003 he established a small trust named "AKSHAYA" which started feeding the freshly cooked breakfast and meals to 30 people in the beginning and since then it served around 1.7 million meals till 2011 and still going on .
Narayan not only prepares and serves food but also does haircut, shaves and also provides them with the basic needs. He received many awards for his noble work like V-Rhythm award in 2011 at Malaysia, and was selected as one of top 10 CNN hero's in the year 2010 and many more prestigious awards.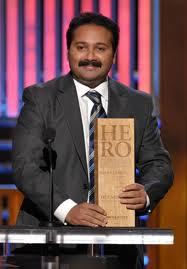 There are many other out there in our society who work and dedicated their life for the betterment of others and you don't have to know the person to help with what you can, all you need is a helping heart. That's all it takes to live for others and bring a change around you. At the end of the day what is that makes them different, it's "SATISFACTION". Because it's true that our secret of life lies in the happiness of the others and that makes us human a spices with emotion and love for one another.
To know more about Narayanan and his organization check out the video below: