The technology this day and age make it possible for malicious people to steal valuable information from people without them knowing.  If your smartphone, tablet or laptop is in a bag on your person, it is susceptible to attacks from identity thieves; that is unless it has proper protection.  Das Keyboard, yes a keyboard company, figures to solve this problem for you with their HackShield Backpack and Messenger Bags.

HackShield will use Radio Frequency (RF) blocking technology to keep your sensitive information, well, sensitive.  Not only this, the same RF technology can help block location tracking information.  Das Keyboard is even making a wallet version using the same technology.  If you so wanted, you could disappear from the electronic grid for a while.
So how does this technology come into play?  The main compartment for each bag will be protected with Fidlock fasteners for anti-theft access security. The internal pockets are lined with HackShield RF blocking material, effectively turning into a "dead zone" so hackers are forced out.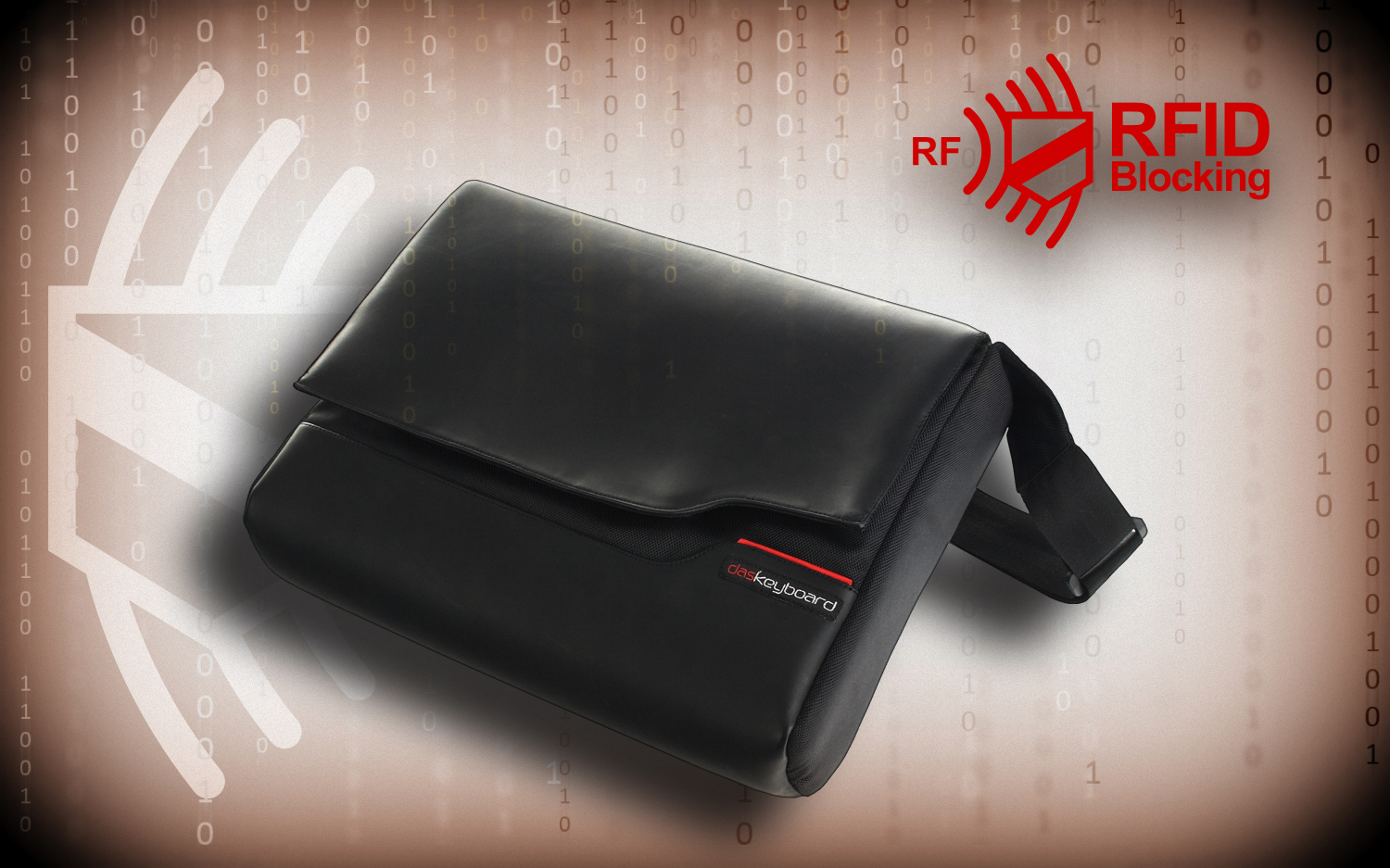 For this protection, the bags cost 180 dollars and are available online now.  The wallets will be available in late August for around 50 dollars.