It's a strange encounter altogether. Two mighty people of different backgrounds met to share their works on social cause. One is the perfectionist of Indian cinema who is known for trying his hand on different departments of movie making, turning every stone he touched into gold and the other was a  supreme personality who created personal computer revolution in the world and who is also known for his Philanthropic work. Yes, it is the Microsoft co-founder Bill Gates met Aamir Khan of Bollywood during his visit to India on May 30th, 2013.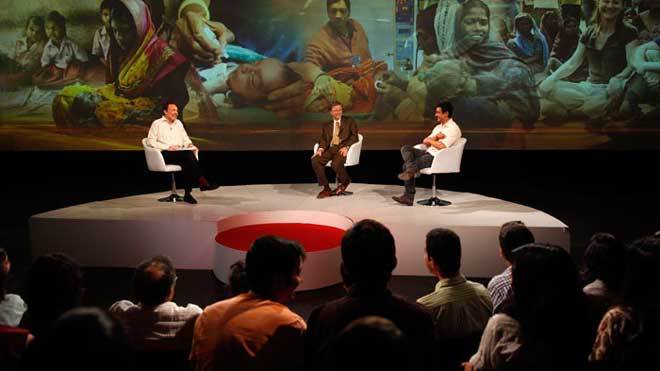 Aamir Khan other than as a Bollywood actor is known as a brand Ambassador of UNICEF for child nutrition and for his show "Satyameva Jayathe". This reputation of the actor cum activist instigated Bill Gates to meet him and they discussed issues regarding better sanitation facilities and how satellites help fight disease. This entire episode was telecasted on New Delhi Television, one of India's largest news networks. Prannoy Lal Roy was the host of the show and there was question-and-answer segment in front of a studio audience.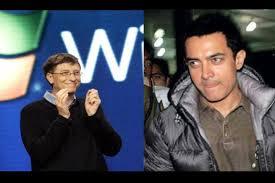 Bill Gates was more than happy to discuss about his favorite topics Philanthropy, health and India's Development. Bill gates posted in his blog saying that "India is an ideal place for understanding both the problems and the solutions in areas that the foundation focuses on".