Call it Nexus 7 2 or New Nexus 7, is the latest gadget from Google with all new Android OS updated to Jelly Bean 4.3. Read more to know the specs, release dates and price of the same.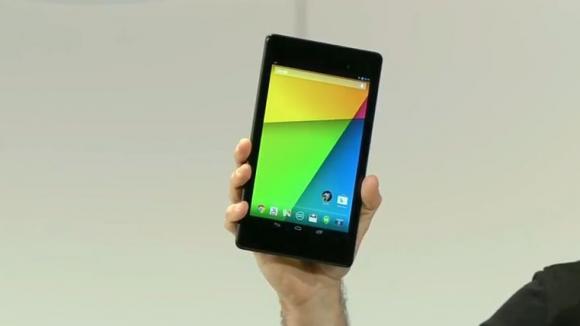 Nexus 7 2 is a 7″ tablet running pure Android 4.3 and improves the screen and chipset over the first generation Nexus tablet.While the display size was kept the same, the new Nexus 7 is smaller. Google and Asus shaved off 1.8mm off the thickness, 2.8mm of the bezels on either sides and reduced the weight by 50g. Google kept well-liked the soft touch back.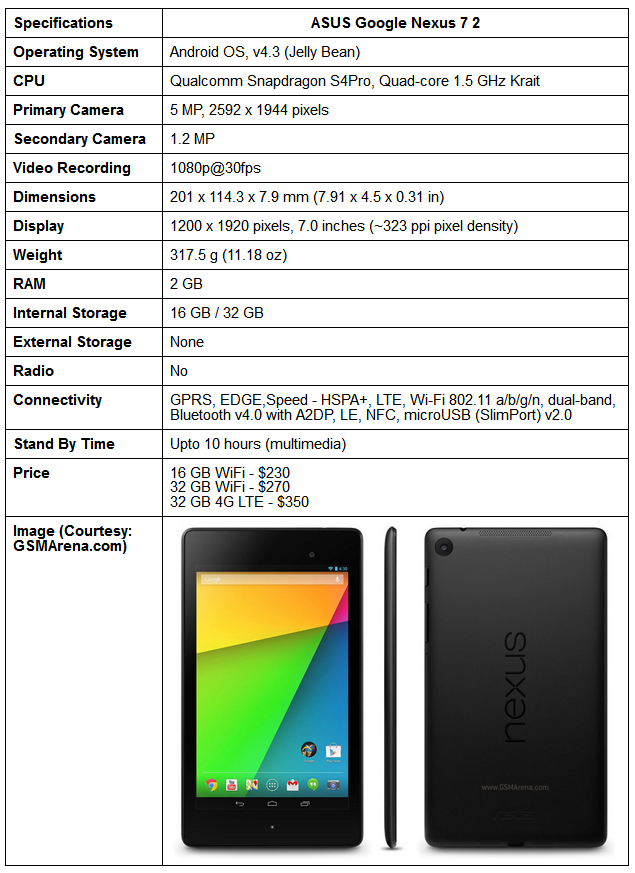 As always, the India release date is not yet known and will take long enough. But it will soon be available in UK, Germany, Japan, Australia and other places in the coming weeks ahead. Officially with this release, Nexus 7 is going to rest in peace. What do you think of this device? Let us know in the comments below.