Inactive Account Manager is the prime idea of removal of your data after your death. What should be done if you die? Read this post to know how these tools will help you remove your data after your death.
Where should the emails and the loads of data you send everyday on the internet go once you die? Death is inevitable and so is the reason Google has launched Inactive Account Manager to know and address the issue of your data after your death.
Inactive Account Manager's prime motive is to delete the data of a user based on the lengthy period of inactivity. This tool handles data from Blogger; Contacts, Drive, Gmail, Google+, Pages, Picasa Web Albums, Google Voice and YouTube. Users can setup their account to delete or pass on data after an inactivity period of at least three months.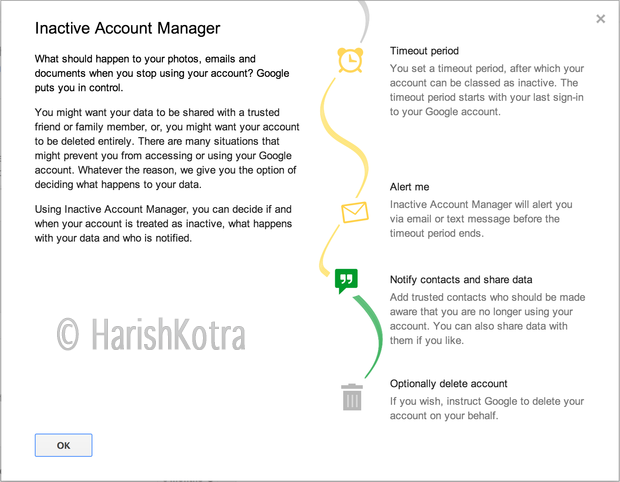 Google's Product Manager Andreas Tuerk stated "Not many of us like thinking about death – especially our own. But making plans for what happens after you're gone is really important for the people you leave behind." No more waiting for permissions and court order to remove data required. Twitter and Facebook have their own methodologies to do the needy but Google has its own tool now.
So it is simple now. No more hassle or tension as to what will happen to your online treasure if you die. Thinking about death doesn't look good but appropriate measures for saving your online wealth is a must. Let us know what you feel in the comments below.