It's been quite a few days Google+ unveiled an impressive new look for desktop and mobile and before we completely recognize it, Google now announced the new Gmail's Inbox redesign. Yes, to organize your mails in a simpler and easier way your single inbox tab now includes categories that do appear as multiple tabs hereafter.
Primary, Social, Promotions and Updates are the different types of categories that group your mails accordingly. All your important mails fall under primary tab. All the social updates are included in the social tab. You can respond to such updates directly from your tab instead of going to the corresponding social site.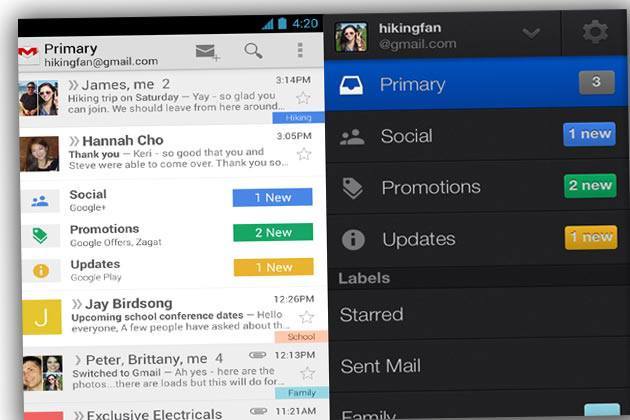 You can also customize your inbox as per your need. You may use either all the tabs or even set it to none, set senders in a particular tab and configure any important messages in your primary tab. If you don't like to adapt to the new Gmail you can switch back to the old classic view of Gmail without any discomfort.
If you soon want to get the new Gmail look for your desktop tune into your configure inbox on the gear menu icon in the settings options. This new feature will be joining the Gmail for Android app and Gmail for iPhone and iPad apps. So, Android and Apple users please hook onto your handsets.
I'm keenly waiting to get the new Gmail Inbox as I always find it difficult to count on important mails, ads and other social news. So, tell us about your views via comments.