Verizon network earlier this week unveiled 3 smartphones under the Droid Series manufactured by Motorola. When will they come to India, features and price specs detailed in this article.
As of now only Verizon Wireless will be supporting the devices from Google's Motorola Mobility. The price range of them is $99, $199, $299 for Mini, Ultra and Maxx accordingly. To add to this news is one of the smartphones is a flagship device. All these devices are up for grabs with a two year contract and will be delivered from August 20.
There is another release from Motorola next week which is the Motorola X, the most awaited flagship device after getting acquired by Google. Following are the in-depth specifications about each of the product: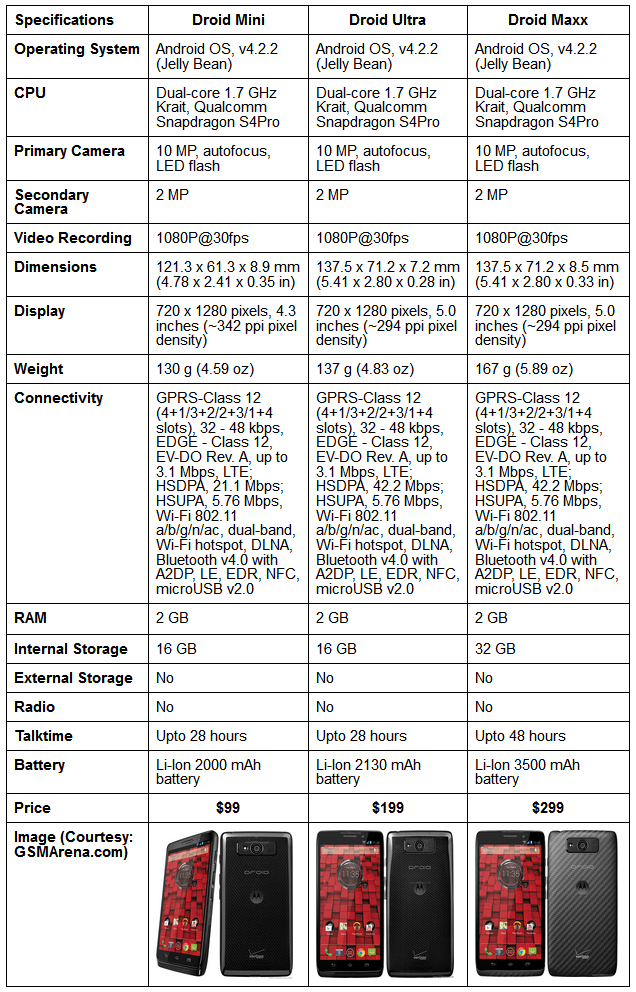 They look similar in the specifications but there are minor changes from each device to other. Would you buy them if they come to India? For me, I will wait for the Motorola X coming this August. Let us know in the comments section below.