iOS7 is the latest release from Apple made earlier on Monday. I listed the major things to look for in iOS7, if you are a bad Apple fan. Read more to know.
Control Center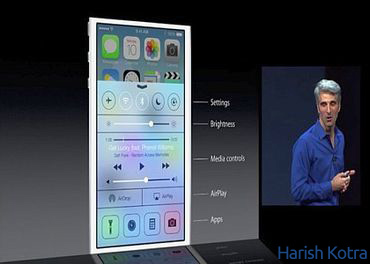 It is called Notifications bar in Android and Windows re-named to Control Center in iOS. Though it appears from the bottom unlike others, it offers a flashlight and tabs for camera, music and quick access apps. It also has settings for brightness, blue tooth activation and more.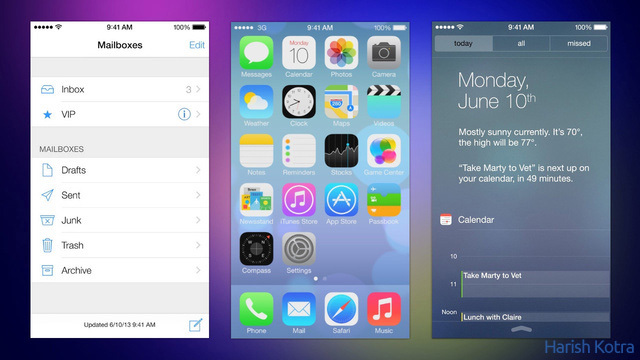 Multi Tasking
Double-tap the home button to enter into multi-tasking mode, just like always but you will get a revamped deisgn and also with better battery consumption. Live Previews (less data) are also promised but nothing in detail about it as of now.
AirDrop
Have you ever heard of NFC? Don't bother about it anyways because it is not worth anymore after AirDrop.
App Store
No more manual updates for apps, i.e., all your apps will be updated automatically without even telling you. According to me, this isn't good because sometimes you might not want to see a new UI for your app or download unwanted data in the background. Location based search is also enabled now in App Store.
Safari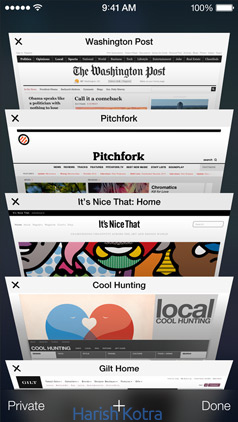 Safari is now full screen size and pull drown brings up the address bar. Tabs gets a very interface and also throw off unwanted to the tabs to the left. Unlimited tabs are now available unlike just 8 in the older versions.
iTunes Radio
Radio finally into iTunes along with the 26 million title iTunes catalog completely accessible which has a genius like experience. Ad-free experience for iTunes Match subscribers but others will get to see a few text and image ads.
iOS in the Car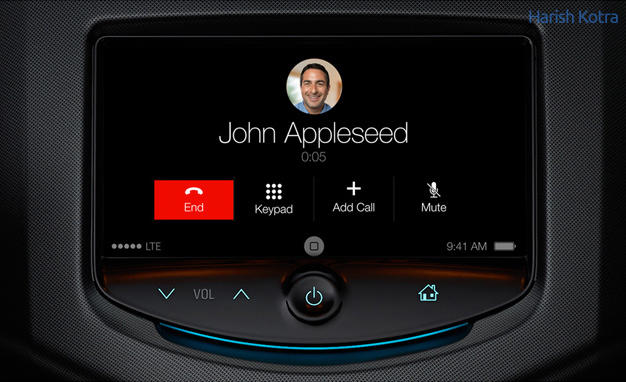 Support from SIRI and iOS home screen supports both navigation and also music on the device itself in the car. It would be pretty BMW shuns this and sticks to their own technology
SIRI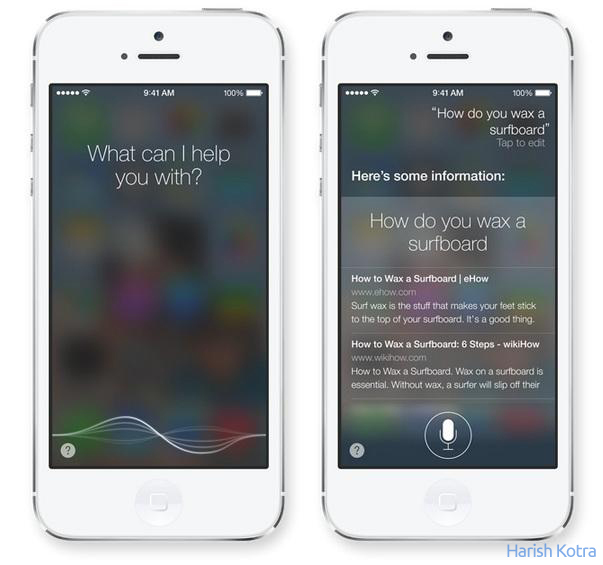 SIRI now has a male voice too along with French, German and other languages coming soon. It now can increase brightness or turn on blue tooth and similar functions and also has a new UI interface. Support has been extended to twitter, wikipedia and also BING results are available now.
Camera & Photos
Now swipe to switch modes in camera i.e., HDR or Panorama instead of more touch gestures. Biggest and also the very first update to the Photos in iOS since its beginning. Photos and Videos can also be shared now via iCloud photo-sharing and photos can be shared with AirDrop too.
Are you impressed with these new features in iOS 7? Let us know why and everything else you were expecting from Apple.