Communication is the essence of human life. There are many ways of communication amongst which the most trending one in this 21st century is through cell phones. It has become an integral part of our lives. Life without cell phone is impossible to imagine. The first thing that we do when we get up every morning and the last thing that we do before we go to bed are checking our cell phones. Cell phones of 21st century are much more useful than just for communication. Internet, 3G, gaming and plenty other applications in a single device. It is considered to be the biggest invention ever.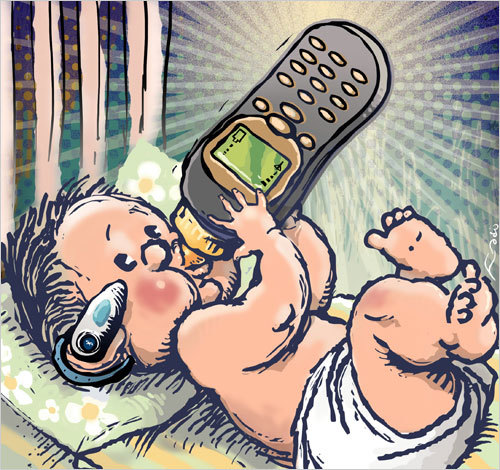 What if one day u getup suddenly and discover that your phone is missing. How would u feel..!!! Words are never going to be enough to describe that feeling. First thing u will do is search for your phone like mad in your home. U cannot text, cannot call your friends, loved ones and that thought itself scares you. Immediately you will ask your mom or dad for money, rush to a nearby mobile store and get a new mobile for yourself as soon as possible. Those few hours when u don't find your cell phone with you will drive you crazy. You will feel like you have lost most precious thing of your life.
Until now it was believed that using a mobile phone for more than 30 minutes daily (over 8 to 10 years) would put the user at an increased risk of cancer. However, a group of experts from the Indian Institutes of Technology (IITs) has interpreted the international Interphone study report and claimed that in Indian context, using mobile phones for more than four minutes daily or two hours per month (over 10 years of use) increases risk of cancer and other health hazards.  This is because in addition to the overuse of cell phones, we are also absorbing excessive radiation from mobile phone towers 24X7.
We humans feel that we are determined, strong headed and can achieve whatever we want. Then why are we so being weak- headed when it comes to spending few hours or a day without cell phone. Statistics states that there are more than 6 billion mobile users in this world, that's about 87% of world's population. World is addicted to cell phones… One may regard the discovery and development in cell phones as a gift but for me the only thing it's leading to is addiction. Using and being addicted are two different things, categories. So try and spend a day without cell phone, check how strong headed you are, check whether you are addicted to your mobile phone or not.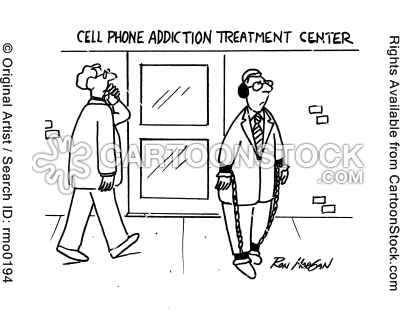 Remember the word of Albert Einstein "I fear the day that technology will surpass the human interaction. The world will have a generation of idiots."