June 29 was the date when the first ever iPhone was launched by Steve Jobs in the U.S. market. Later on this product became the most recognized icon among smartphones and transformed Apple's business. Read the rest of the story below.
The first iPhone model was available on June 29, 2007 and it has been through 5 major updates and the recent one being in September 2012 which was the iPhone 5. With every update,  it has grabbed the world's attention and long queues at the Apple stores.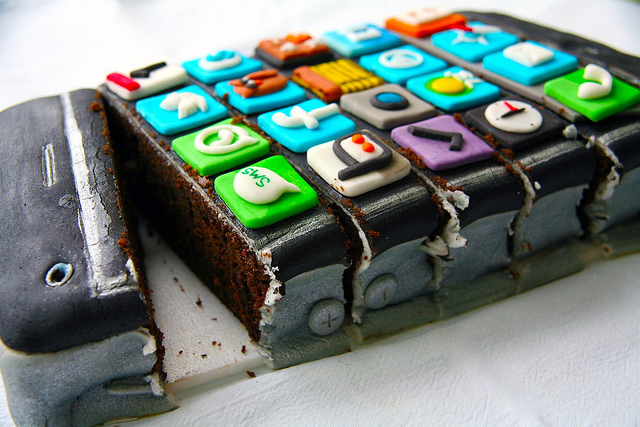 In the second quarter of 2013, the iPhone was single-handedly responsible for raking in half of Apple's revenue. In fact, with $22.96 billion in revenue for the quarter ending March 31 of this year, Apple's iPhone business alone is larger than giants like Microsoft, Coca-Cola and Walt Disney ($20.49 billion, $11.04 billion and $10.55 billion, respectively).
The following infrographic depicts on how iPhone has evolved over past 6 years: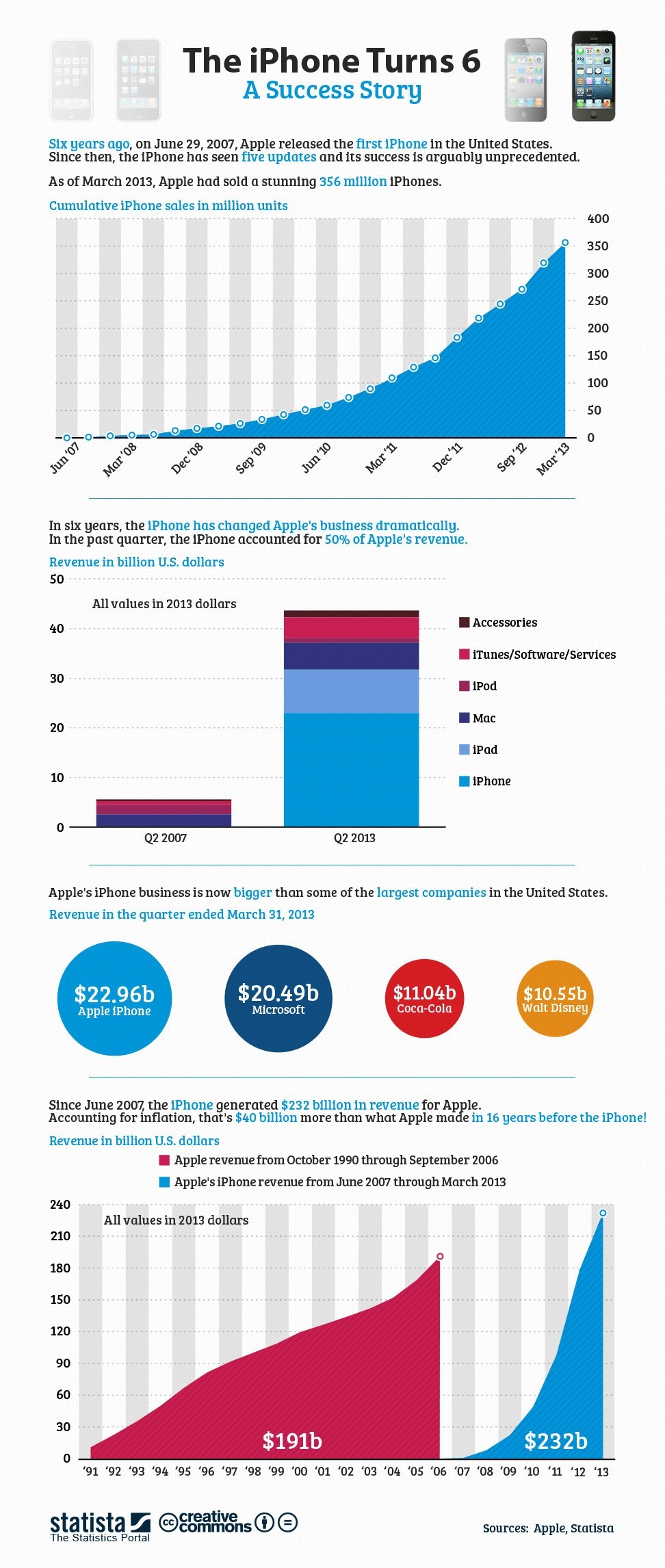 The speculations about the next version of the iPhone continues and it is alleged to be the  "iPhone 5S." But the iPhone has also seen its share of growing pains, with antenna problems — dubbed "Antennagate" — and other quality issues like its scratch-prone nature.